Shopping Cart
Your Cart is Empty
There was an error with PayPal
Click here to try again
Thank you for your business!
You should be receiving an order confirmation from Paypal shortly.
Exit Shopping Cart
Custom Craftsman Seating Solutions for Your Wedding or Event
Pews, wood aisle runner and platform, log cross, and doors available for rent.
Spring is upon us once again and to begin this year's wedding season off right we have added new inventory to make the walk down the aisle a little easier, seriously! We have added a platform to go with the aisle runner meaning that you will never have to worry about your heels sinking in, wet grass, or uneven ground. Your walk down the aisle to that special someone will be just as perfect as you have always imagined. The ceremony platform fits perfectly to the aisle runner leaving no gaps for shoes or fabric to catch in. With a range in the length it can be set up to fit a bridal party of any size big or small.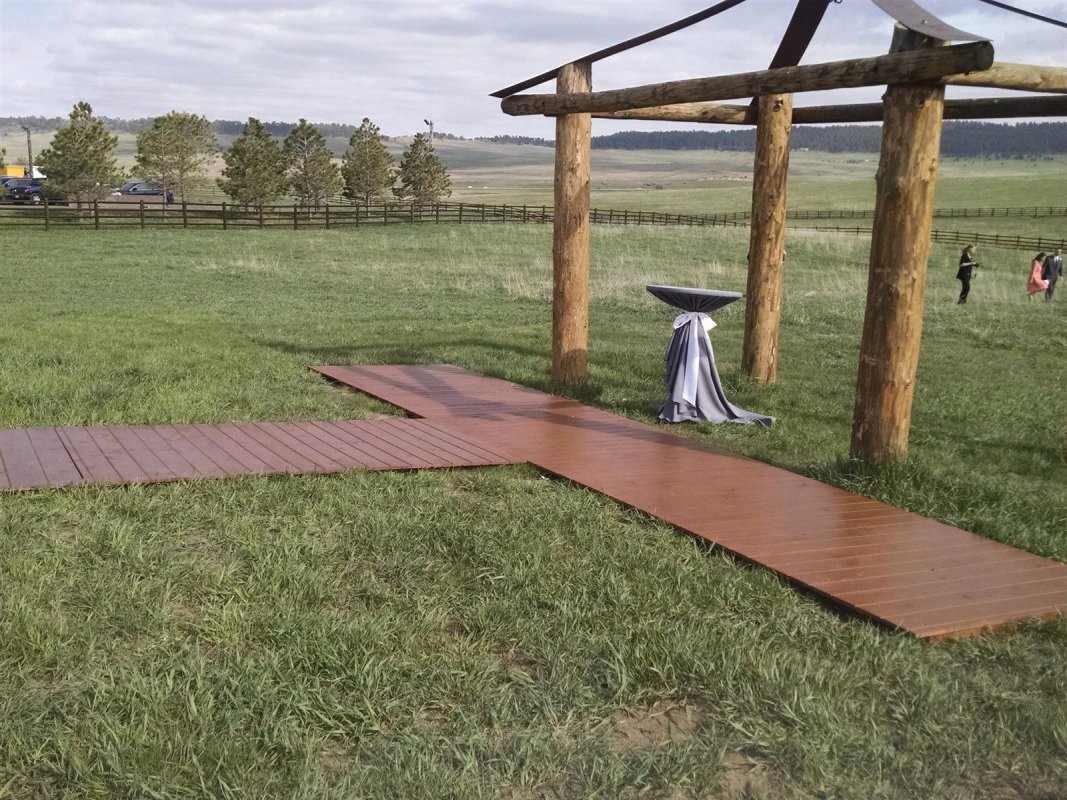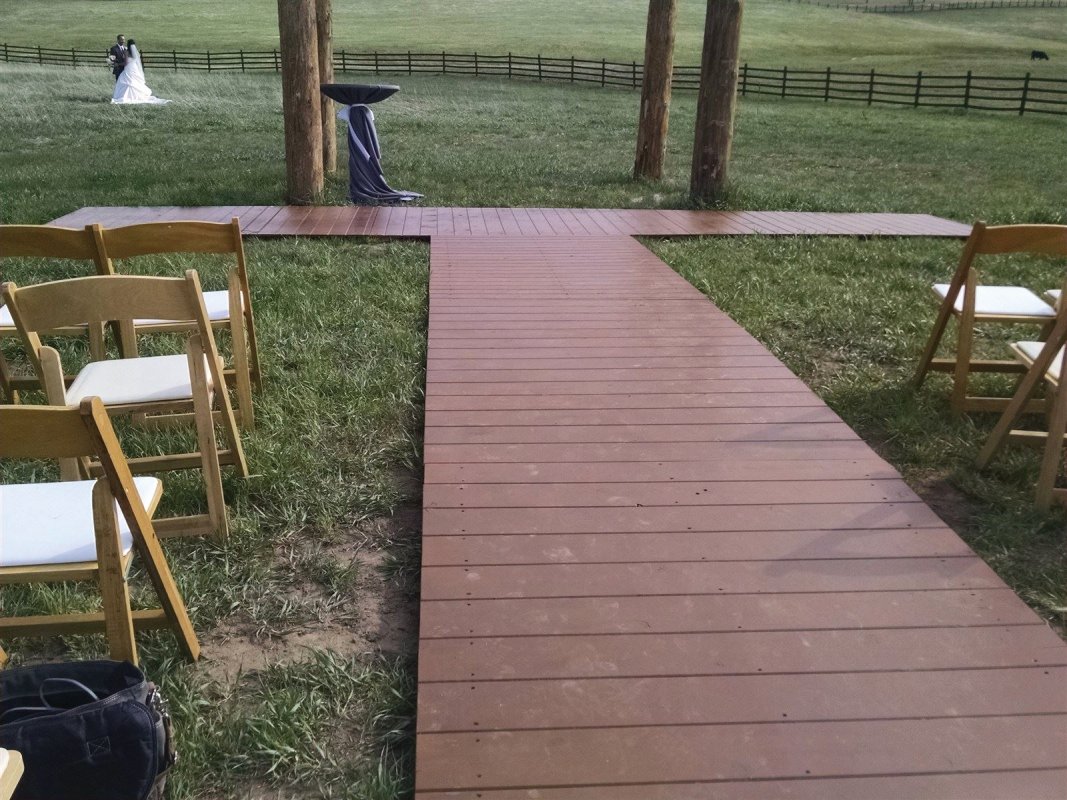 Give us a call today to talk about the perfect seating arrangements for your next event.  
Anna's Custom Pews: Autumn Updates
    New Inventory:
    Anna's Custom Pews is proud to announce that there are new updates regarding rentals! Not only can brides rent pews, an aisle runner, flower holders, lanterns, hay bales, and blankets, but they may also rent beautiful wooden doors.

    These doors add a unique touch to any ceremony site. Right now, they are available in a white-washed tone, but more colors will soon be available as options! Book with us now to ensure that these gorgeous additions to a wedding ceremony will highlight your walk down the aisle.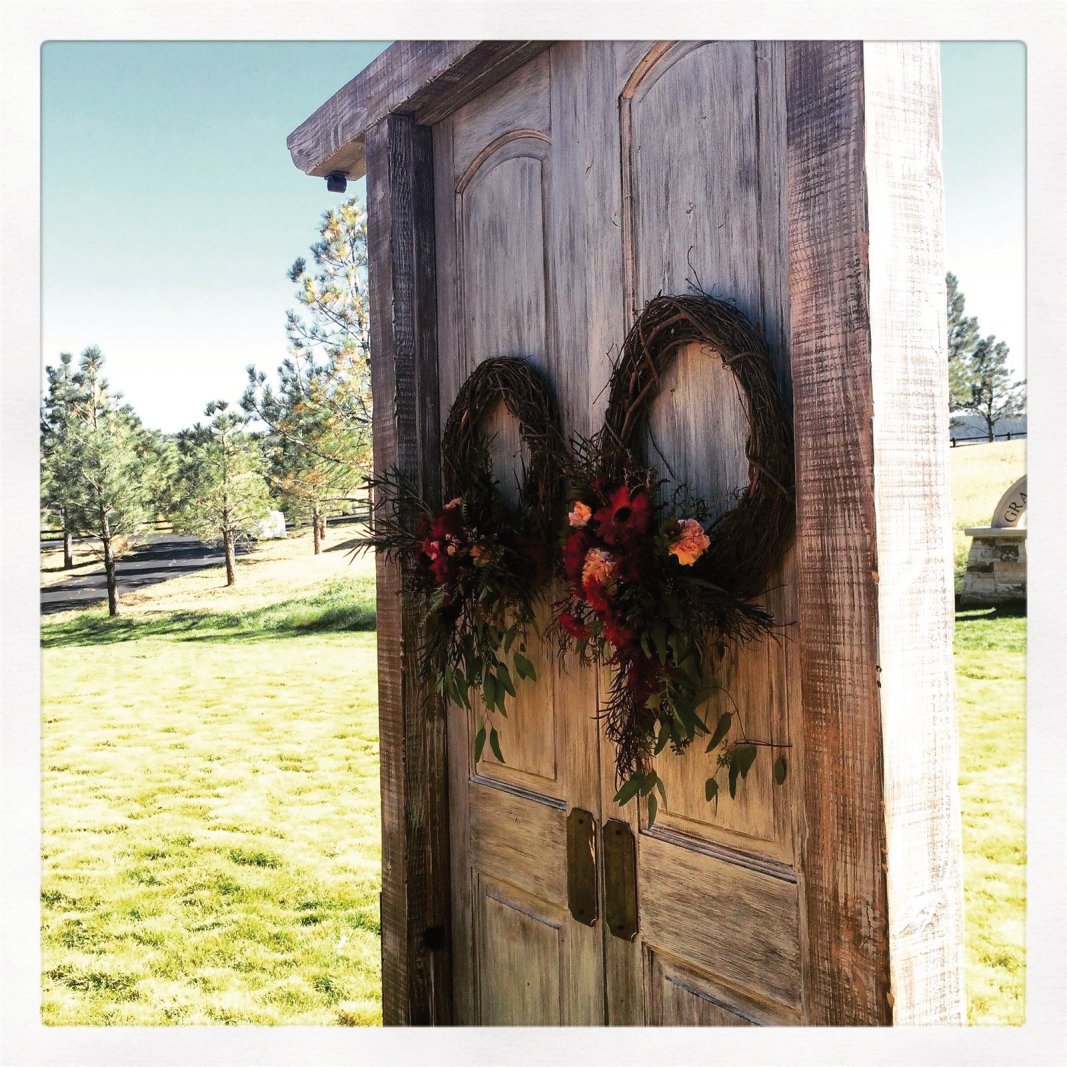 Don't forget about our lovely aisle runner! This classy walkway will complete the look of a ceremony site, as well as provide more stable ground for a bride and her bridesmaids to walk on in an outdoor ceremony.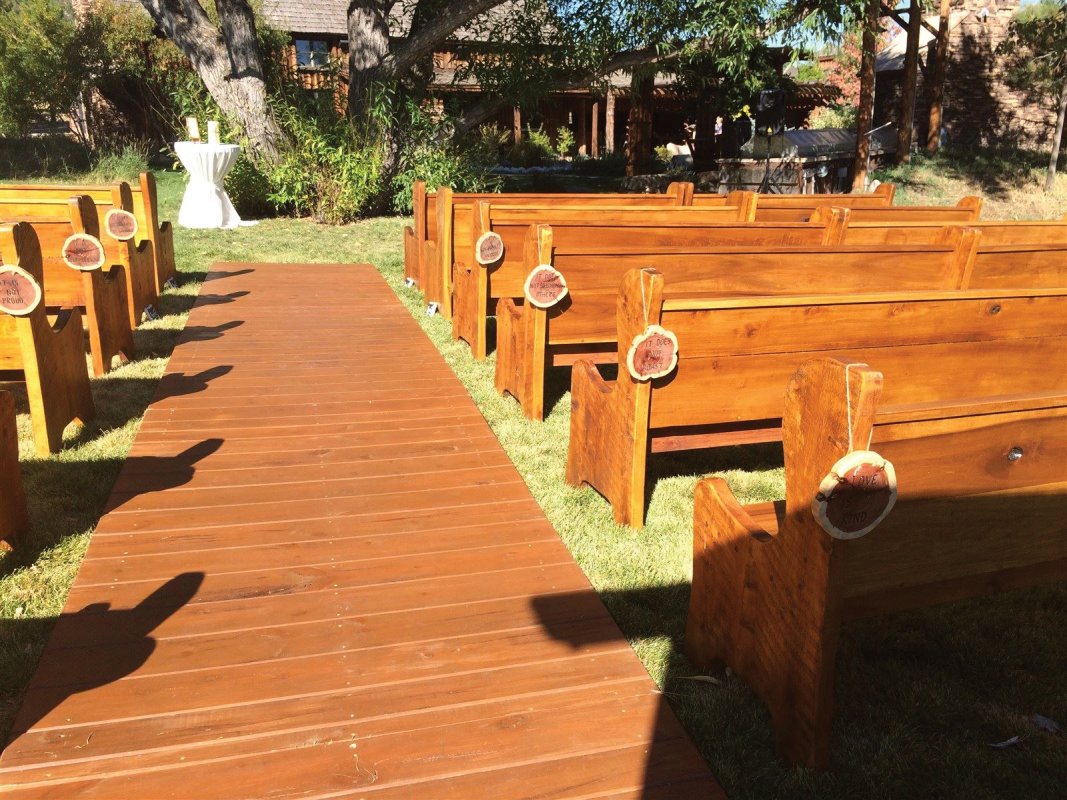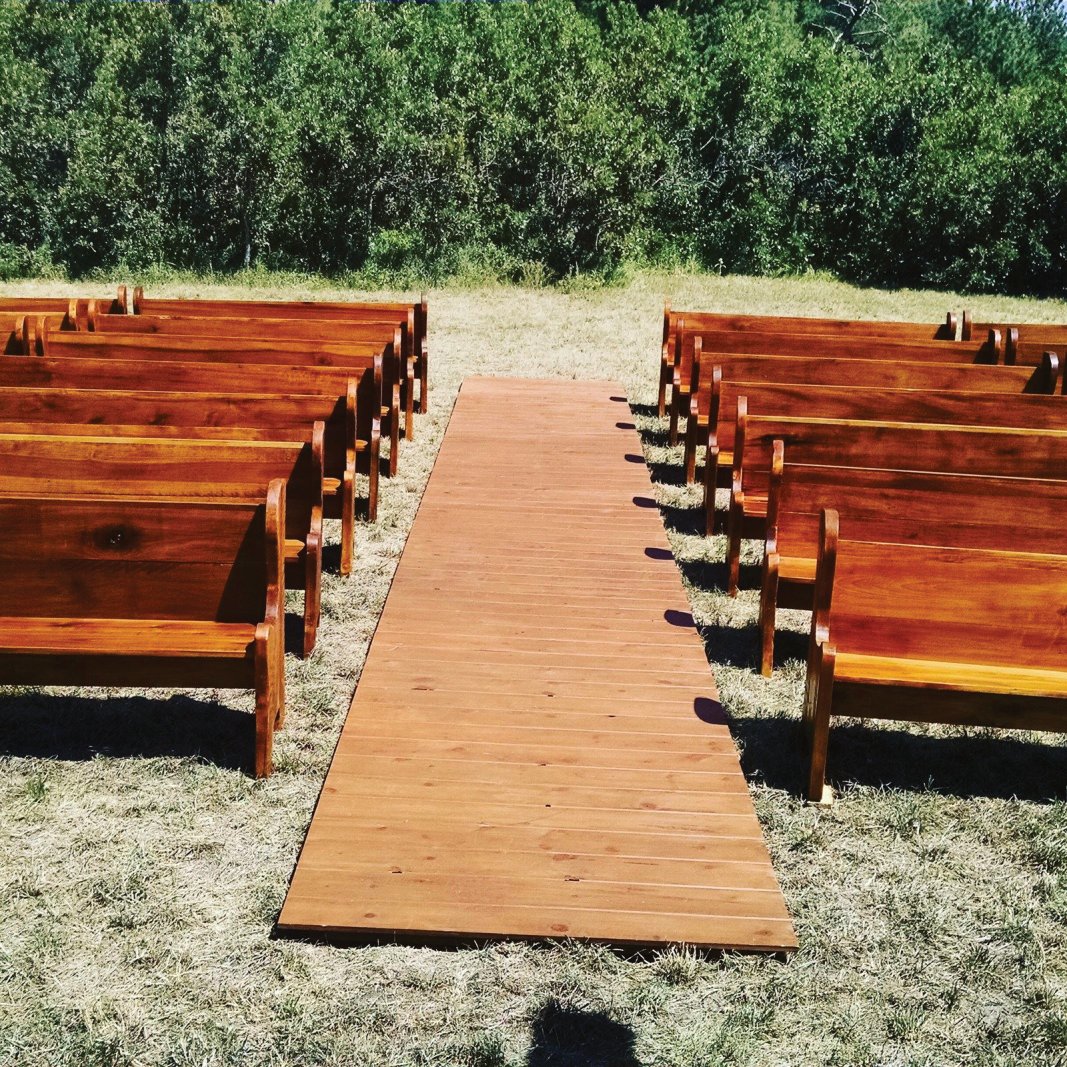 Traveling:
    Anna's Custom Pews was honored to provide stunning seating for a September wedding at the Ranch at Rock Creek in Montana! We are happy to travel with our pews, so that no matter where you are, your wedding seating is perfect!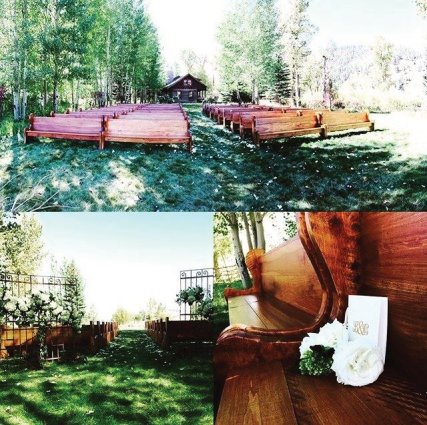 **Book now with Anna's Custom Pews to ensure that the details of your wedding seating are perfect!

July Reminders:
    We at Anna's Custom Pews have been having a wonderful summer of weddings, and we would love to add your special day to our list of events! Book with us before July 31st to receive 20% off of your total rental fee! We travel all over the state of Colorado, and we are always wiling to visit a new venue. Call us today to receive our special summer offer!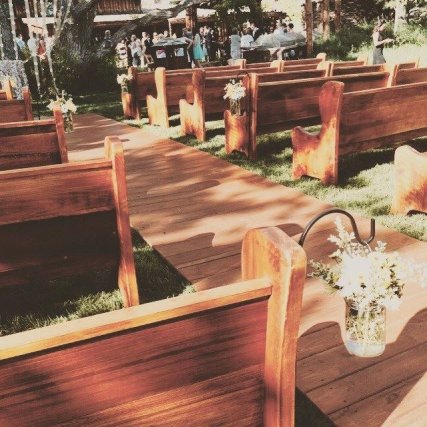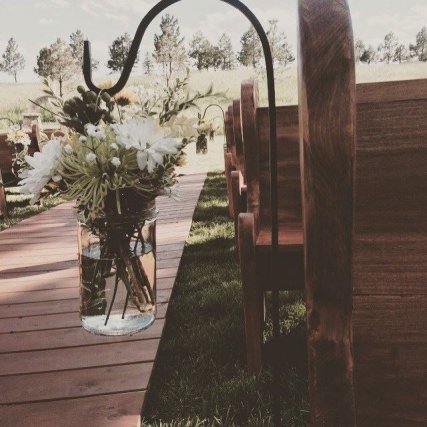 Need an event planner? Call Anna Catallo of Anastacia Event Company. Anna has a wide variety of experience in the wedding and event planning industry, and having her as your day-of coordinator will set you up for a successful and stress-free wedding day. Contact her today to book her as your wedding planner: (719) 761-6260!
May News
    We at Anna's Custom Pews are so excited for the 2015 wedding season! These are a few of our latest updates that we would like for our brides to be aware of:
New Inventory:
     The wooden aisle runner is finally complete! It is such a beautiful addition to our inventory, as it complements our rental wedding pews so nicely.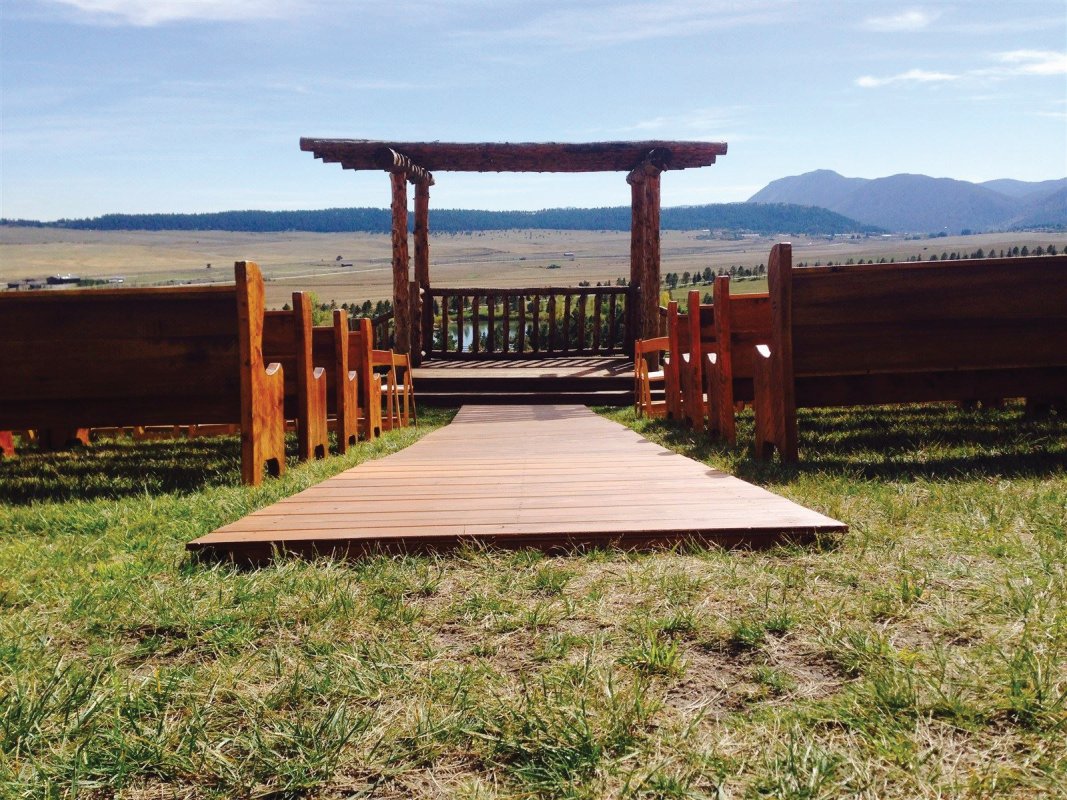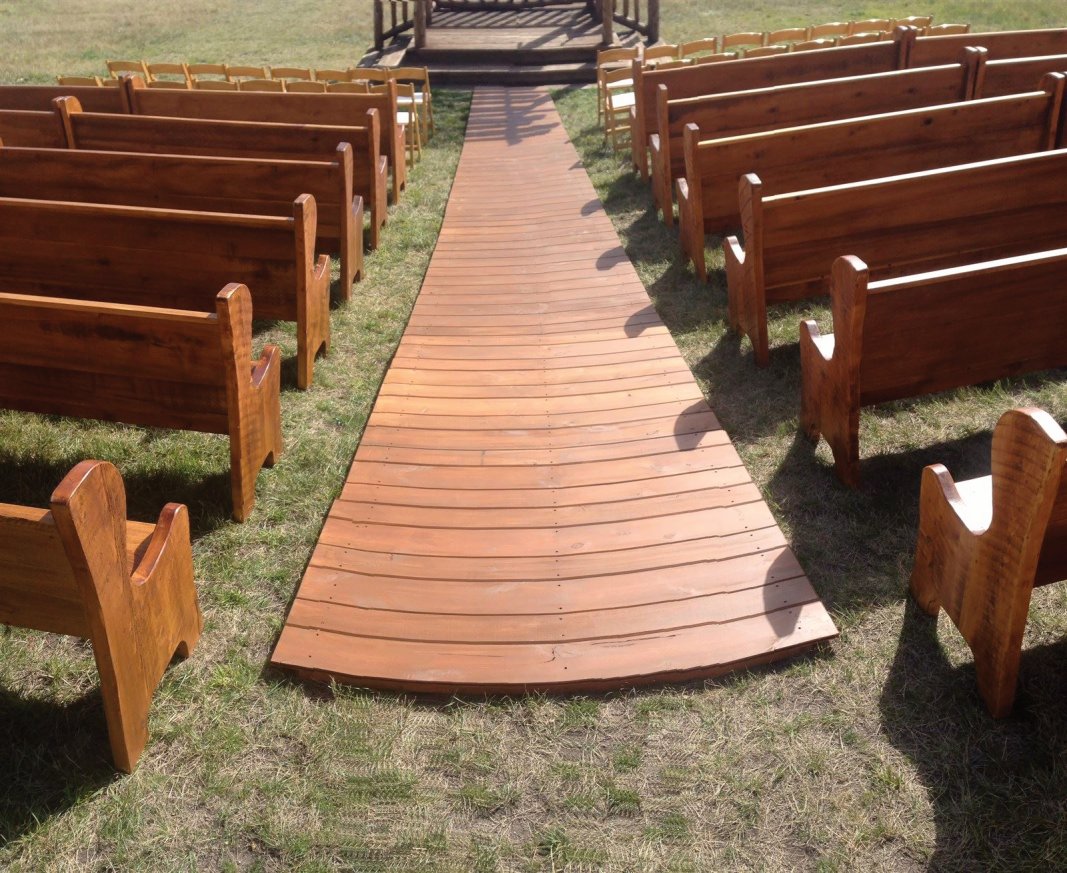 The runner also has an accompanying trough that goes on either side of the runner to hold flowers and grasses. This whimsical portion of the runner makes it easy to personalize the look, and it can be filled with flowers matching the corresponding flower holders on the pews.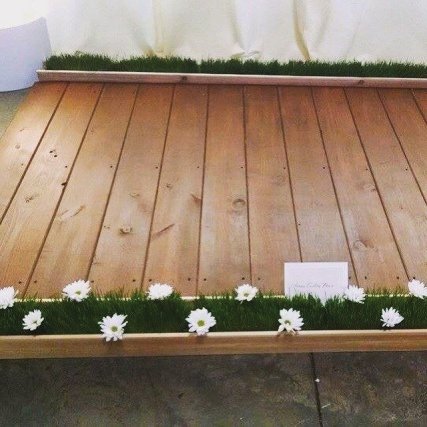 Latest Deal:
     Anna's Custom Pews is currently offering brides a summer deal: book before July 31st, and receive 20% off of the total rental fee! Reserve your date today in order to get this special offer before it expires in July!
Social Networks:
     Anna's Custom Pews is now utilizing several various social networks! Check us out on these various websites to stay updated with our latest pictures, happenings, and deals! We look forward to connecting with you on all of the following:
"Like" us on Facebook:
https://www.facebook.com/annascustompews?fref=ts
"Follow" us on Twitter:
https://twitter.com/AnnasCustomPews
"Follow" us on Instagram:
https://instagram.com/annascustompews/
"Follow" us on Pinterest:
https://www.pinterest.com/annascustompews/
"Love" us on MyWedding:
http://www.mywedding.com/vendors/annas-custom-pews-church-bench-rentals-38455 

Vendor Highlight:
     We want to thank our favorite florist, Stacey's Bloomers, for all of the wonderful flowers that Anna's Custom Pews has displayed! Stacey supplied the flowers for our flower holders and for the aisle runner's trough, and we love the look that she helped us to achieve! Please check out Stacey's Bloomer's for all of your floral needs!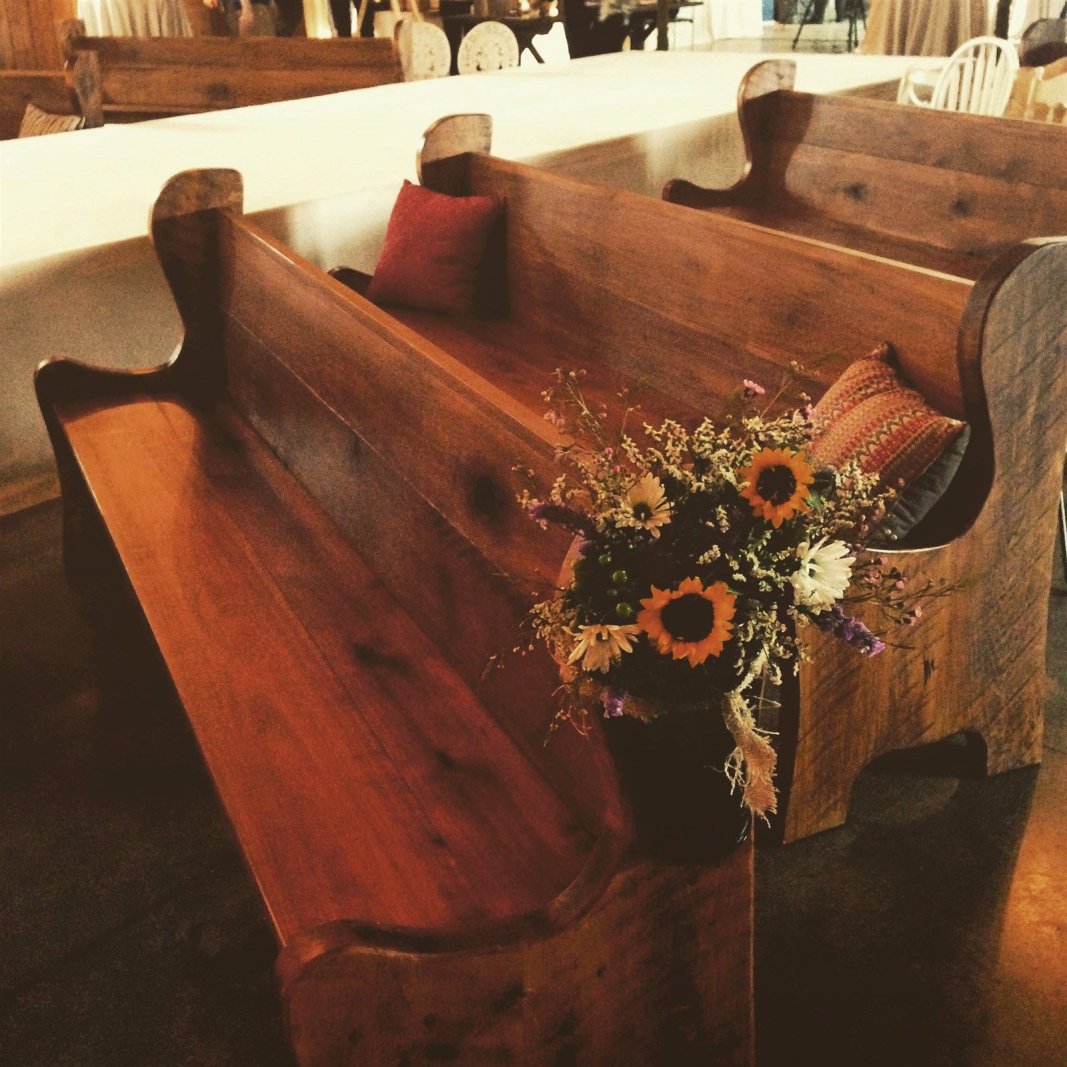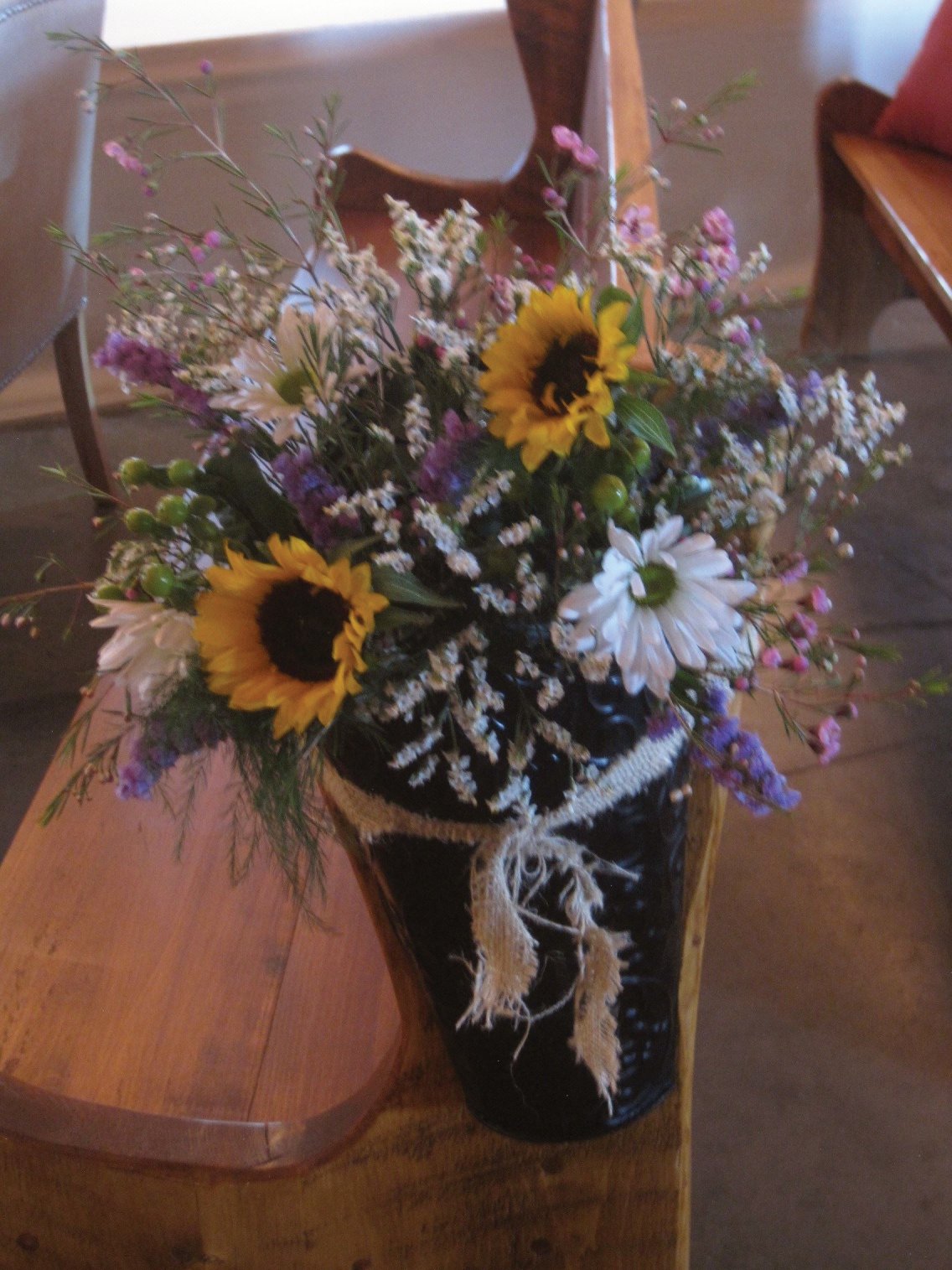 Planner Highlight:

     Anna Catallo of Anna's Custom Pews is now available as a day-of wedding planner. Anna is currently working on her event planning degree at Metro State University, in addition to working with Spruce Mountain Events and Bello and Blue Events. Her new company, Anastacia Event Company, would love to help assist brides on their special day! Call Anna at (719) 761-6260 to get more information and reserve your date today!










Anna's Custom Pews:

August Happenings

 


         August has been another busy flurry of summer weddings for Anna's Custom Pews! This month, the company focused on catering their services to Spruce Mountain Ranch and Gennese Mountain Park. Anna's Custom Pews also finished creating some new items available for rental.

 


New this month:

Some new items available for receptions are hay bales. These yellow straw bales add to the vintage, country feel of a wedding. They are the perfect décor addition for any bride seeking a rustic feel at her wedding, and pair well with other decorations such as wagon wheels, barrels, and mason jars!

This month also marked the completion of the pillows that can be added to the pews for extra comfort. These pillows are perfect for when pews are featured at a reception. Brides enjoy using seating and pillows for outdoor receptions to give the venue an air of an outdoor park with a peaceful, lounge-around feel for guests. It is an excellent way to create a casual, comfortable reception environment for both those in the wedding and those in attendance.

The wooden aisle runner was completed this month and is now being used and rented for several weddings. Its handcrafted, aged Colorado pine wood matches the pews perfectly, and its hand-stained surface creates a rich and beautiful look that will suite any ceremony in need of a unique and elegant aisle.

 


Feedback:

August also marked another month of satisfied customers and enthralled brides. Anna's Custom Pews has received multiple thank you notes and emails saying how beautiful the pews looked at their wedding and how glad they were that they added this extra special twist to their day. Brides, grooms, and guests are all equally excited about how lovely these benches are and how wonderfully they add to the unique décor of a wedding.

 


Coming in September:

While the wedding season begins to wind down in the autumn, Anna's Custom Pews already has six weddings booked for September, including a ceremony at a new venue- T Lazy 7 Ranch. This company is very excited to work with a new venue and to add it to their list of places the pews have visited! Anna's Custom Pews is always willing to work with their brides by catering to a new ceremony location.

September will be the first full month of renting out the hay bales, wooden walkway, and reception pillows. Many brides are excited to use these items at their weddings this coming month!

 


Book now!

Anna's Custom Pews is now booking weddings for the 2015 season. As their pews and new items continue to grow in popularity, available rental slots for the coming wedding season are quickly filling up! To ensure the pews will be available for your wedding this coming year, book now! Anna's Custom Pews cannot wait to work with you and to cater their pews for your beautiful wedding!

 


 


 


0

/